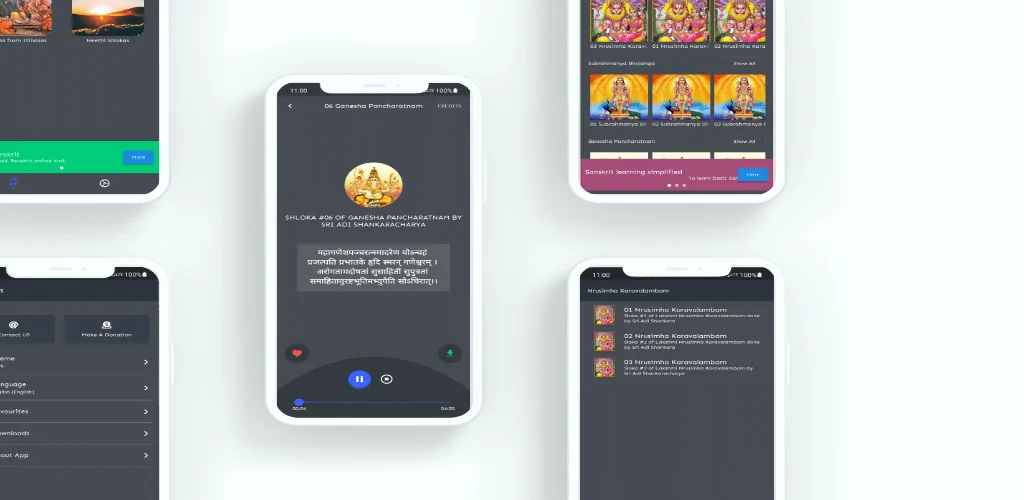 Established in 1906, Madras Sanskrit College is one of the very few educational institutions predominantly offering Sanskrit courses in India. Madras Sanskrit College is affiliated to University of Madras and is aided by Government of Tamil Nadu.  Madras Sanskrit College launched its digital campus to disseminate and teach Sanskrit through online platform.
As part of the Digital Campus, Madras Sanskrit College has launched mobile app named "Shloka A Day" which was brought to life by Orpheusdroid. The app's concept is to release one sanskrit shloka per day in various different languages as audio reciting the shloka followed by its meaning. The backend is written in Laravel for scheduling and distributing the audio as well as managing various other aspects of the app and UI dynamically. The apps are written in Flutter and is available on Android and iOS.
Client
Madras Sanskrit College
What We Did
UI/UX Design, Responsive Admin backend, Android and iOS apps
Project URL
https://shlokas.madrassanskritcollege.edu.in
Design How it's meant to be.
Salient Will Enhance Your Content
And Allow It To Fully Shine.
She packed her seven versalia, put her initial into the belt and made herself on the way. When she reached the first hills of the Italic Mountains, she had a last view back on the skyline of her hometown Bookmarksgrove,